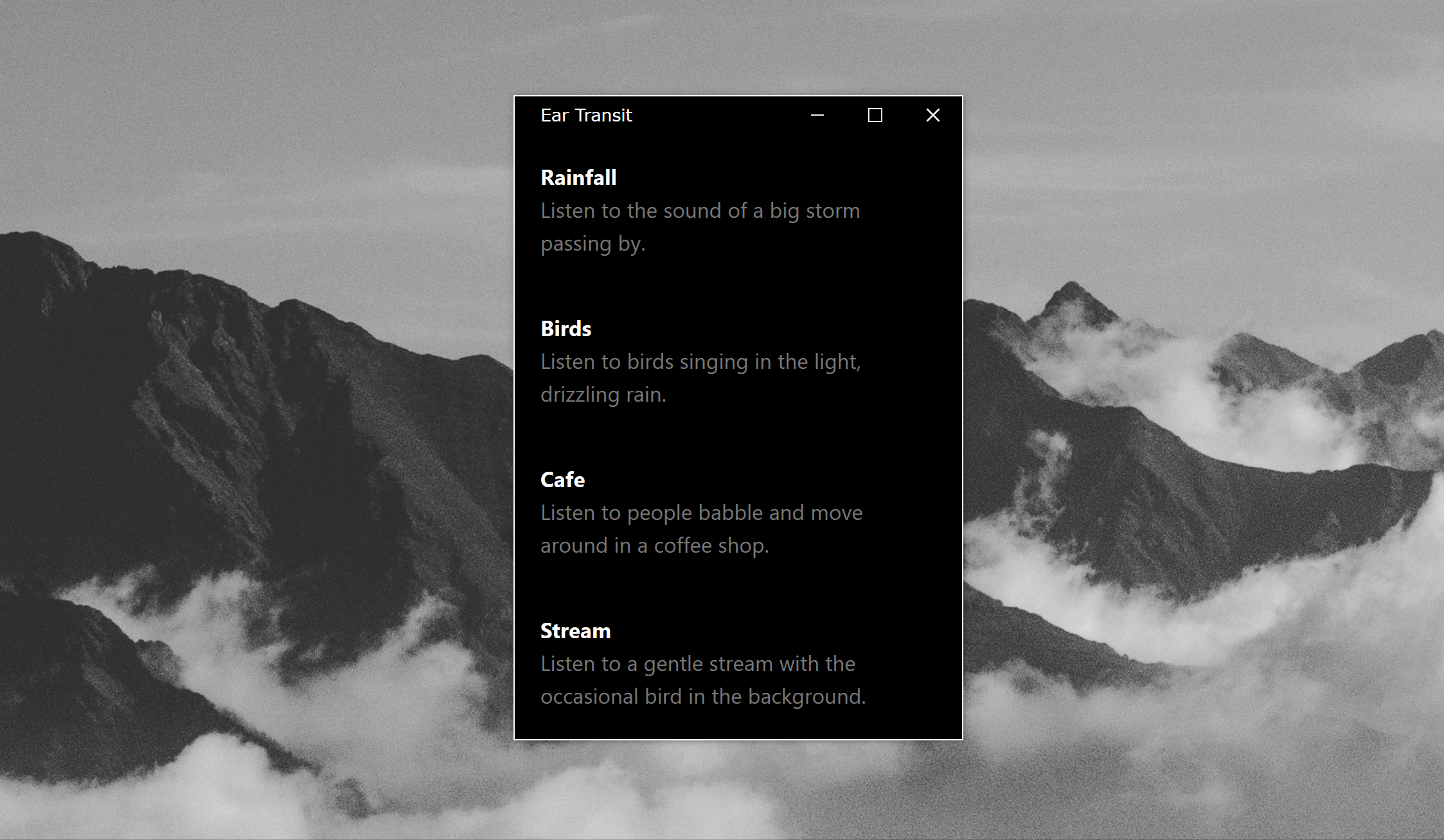 #Features
Ear Transit is a tiny tool that helps you focus and relax. Transport yourself to a cafe or summon a storm at an instant.
Offline: background sounds come with the download.
Private: no tracking or analytics.
Fast: loads instantly and gets out of your way.
#Credits
#Support:
Submit patches or ask questions to the mailing list.